Proper shin guards or shin pads are essential tools in muay thai and kickboxing. They protect you and your partners when doing drills and sparring, so you can train properly without worrying about getting hurt.
Beginners need to take special care and pick the right shin guards for muay thai boxing. You don't want to go to class wearing competition guards, or guards made for MMA grappling. You need the right tools for the job and this shin guard review guide for beginners will help you decide.
It's hard to talk about shin guards without mentioning our pick: the Twins Special Classic Shin Guards SGL-2. If you want to save a little cash check out our budget pick, the Fairtex SP3 Pro Style Shin Guards because they're also good.
Why Do I Need Shin Guards for Muay Thai?
"At my old gym, we never needed shin guards." I chuckle whenever I hear some say this at the gym.
Your coach will know best because he or she will dictate your training. Any serious kickboxing gym is going to require you to get your own shin guards. If your gym requires them, get them because a good pair of shin guards is an investment in your training.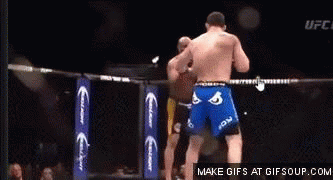 We kick hard in muay thai, preventing injury helps you focus on training. If you trained leg kicks and checks without guards, your legs would be tender real quick. You'd also have to take a couple days off to recover.
Shin guards help you get your reps in so that you can improve faster.
You're also going to want to get your own pair so that you don't have to borrow the gym's gear. I know sharing is caring, but some people are nasty. Gear gets covered in sweat and it's just gross.
How to Pick the Right Pair of Shin Guards for Kickboxing
A good pair of shinnies should be good quality, protect you, and fit well so that you don't have to worry about adjusting them during practice.
When choosing shin guards for training you want to avoid the thin, cloth type shin guards. Those are for amateur competition only and won't help much in your training.
As a beginner, you're going to want some good thick padding on shin guards. Let's be honest your form probably isn't the best, so you're going to want some protection.
The padding should cover the bottom of your patella, your shins (duh), and the top of your foot (the instep). There should also be some padding where the foot meets the shin. The backs should have adjustable straps that you can tighten so that the shin guards to move around on you.
You should still be able to move comfortably in them. Thickness to the point of hindering your agility is a bad thing.
Last updated on September 22, 2023
Pros
Trusted premium Thai brand
Thick padding where you need
Cons
Twins Special, or simply just Twins, is one of the biggest names in muay thai. They make their gear in Thailand and are a premium brand.
These guards are classic and you see them in gyms everywhere. They're battle-tested and are my go-to shin pads.
The first thing you notice about these Twins Special shin guards is that they are pretty thick. There's lots of foam padding at the top of the shin, which is the part of shin you should be striking with. They're also pretty wide and cover the sides of your legs.
The padding is great for sparring. They're also great if you're training with beginners who don't know much about control yet or even aggressive, advanced partners who still don't know control.
Don't you hate when you have to stop training to adjust your gear? It's really annoying when you make your training partners stop mid-kick. Sometimes you might even catch a kick to the face while trying to fix your guards.
The Twins guards fit really well. There are two heavy duty velcro straps on the back. Although they don't have metallic loops, they stay put.
Because of the thick padding, the SGL2 guards are a little bulky. This sucks for mobility at first and it takes a little getting used to. It's a small sacrifice you have to make for protection until you break them in and can move freely.
Follow Twins' sizing guides to find the right fit. They're measured by shin length. For reference, I'm 5'9″, my calves are 17″ around and I wear the size medium.
Twins Special Size Guard Chart
| | |
| --- | --- |
| Size | Shin Length |
| Small | 11.5″ (29.2 cm) |
| Medium | 13″ (33 cm) |
| Large | 14.5″ (36.8 cm) |
| X-Large | 16″ (40.6 cm) |
Shin length is measured from the bottom of the knee to the top of the ankle. It does not include the feet.
Taking care of them is easy too. Make sure to spray and wipe down the inside and outer leather after training. Let them air dry or the insides will get mad funky. Even with the beating they take, it's like they last forever.
Twins is known for making quality gear, and these guards are no exception. The SGL2s feature high-quality leather and are durable as hell. I've been using my current pair for about 4 years of frequent training, and I highly recommend them for newbies.
Last updated on September 22, 2023
Pros
Quality Thai brand
More mobility
Cons
Fairtex is another good quality brand from Thailand. Their Pro-Style Shin Guards are great for both beginners and advanced practitioners.
The nice thing about these guards is they offer a bit more mobility than the Twins because have slightly less padding. If you're okay with less padding in the shin and instep, then this is the pair for you.
The Fairtex pads also have a velcro loop so that you can get a really snug fit.
Both of the shin guards on this list are great for beginners, and they come from quality Thai brands. They offer great protection and will enable you to train and get better at muay thai boxing.