The UFC quickly rose to the top of MMA and has produced many high net worth athletes, but who is the richest UFC Fighter in 2019? The answer is pretty obvious, "The Notorious" Conor McGregor. His highly publicized fight with Floyd Mayweather Jr. earned hundreds of millions of dollars for the two fighters.
McGregor might be the wealthiest UFC fighter, but the MMA organization has made millionaires. Here are the top 5 richest MMA fighters.
5. Anderson Silva Net Worth: $18 Million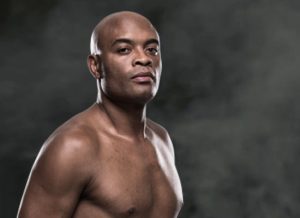 Anderson "The Spider" Silva is the former UFC Middleweight Champion who still holds the longest winning streak in the UFC with 16 wins. Silva is one of the greatest strikers of all time and one of the greatest mixed martial artists of all time.
Silva has received five Fight of the Night bonuses, seven Knockout of the Night bonuses, and two Submission of the Night bonuses. The man is an exciting fighter and a huge draw. It's no wonder why he's been able to grow his net worth. Besides fighting, Silva has also had endorsement deals with Burger King and Nike.
4. BJ Penn Net Worth: $22 Million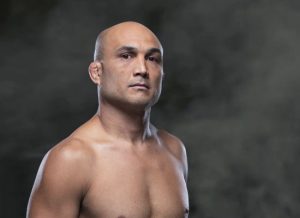 "The Prodigy", BJ Penn is the former UFC Lightweight Champion and UFC Welterweight Champion and UFC Hall of Fame inductee. Early in his career, Penn held an eight-year undefeated streak. He is often credited as bringing the lower weight classes to the mainstream and as being one of the best lightweights ever.
Prior to the UFC, Penn was the first non-Brazilian to win gold at the World Jiu-Jitsu Championship. He also had a stint fighting in K1.
3. Brock Lesnar Net Worth: $28 Million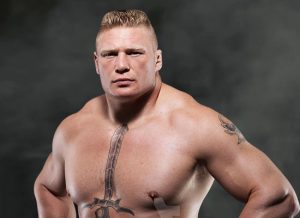 Brock Lesnar is the former UFC Heavyweight Champion and a professional wrestler with the WWE. He won the WWE Championship four times as well as the WWE Universal Championship and is the second-highest-paid wrestler in the WWE next to John Cena.
His UFC earnings were disclosed in an unredacted report in the UFC Antitrust Lawsuit. For non-championship bouts, he was paid $750,000 on top of his purse of $250,000. For championship bouts he was paid $1.65 million on top of his purse of $400,000. This agreement would have netted Brock almost $8 million, and that doesn't include purse, performance bonuses, or pay-per-view split.
Lesnar also has a WWE salary of $6.5 million, and he had endorsement deals with brands like Jimmy Johns and Everlast.
2. Georges St Pierre Net Worth: $30 Million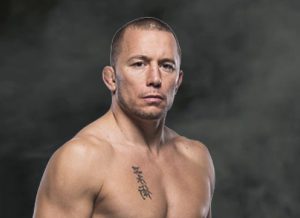 Also known as GSP, Georges "Rush" St-Pierre is a UFC superstar from Canada. He was the longtime UFC Welterweight Champion with a record nine consecutive title defense wins. Rush vacated the title in 2013 when he retired.
GSP returned to the octagon in 2017, but this time in the Middleweight division. He defeated Michael Bisping to become the UFC Middleweight Champion. Just 34 days later, he vacated the title due to injury. St-Pierre's wins and superstar status brought in an estimated $6 million per fight when you include Performance of Night bonuses, PPV bonuses, and endorsements from Under Armour, Hayabusa, 888poker, Affliction, Electronic Arts, NOS, and Bacardi.
1. Conor McGregor Net Worth: $110 Million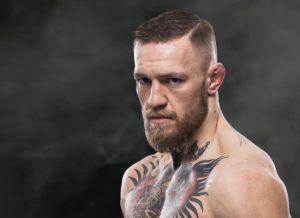 Conor McGregor used to be a plumber's apprentice. After starting in the UFC in 2013, the Irish MMA fighter quickly rose the ranks and became the UFC Featherweight Champion in 2015. In 2016 he also became the UFC Lightweight Champion becoming the first fighter to wear two belts simultaneously.
In 2017 McGregor took a hiatus from MMA and fought Floyd Mayweather Jr. in the boxing ring. The fight was highly publicized beforehand and brought in 4.3 pay-per-view buys. The super-fight brought in a reported $100 million for McGregor.
Conor returned to MMA to fight Khabib Nurmagomedov for the UFC Lightweight Championship which was stripped due to inactivity. He ended up losing the match but still took home a reported $50 million. This brought his total earnings to $115 million.
In an exclusive interview with Ariel Helwani, McGregor estimates he stands to make $80 million in his bout with Donald Cerrone at UFC 246.
Besides fighting, McGregor also has had multi-million-dollar endorsement deals with sponsors like Burger King, Beats by Dre and Anheuser-Busch. He's also started his own business Proper No. 12 Irish Whiskey and the August McGregor fashion line.
Honorable Mentions
Khabib Nurmagomedov Net Worth: > $6 Million
Reigning UFC Lightweight champ, Khabib is quickly amassing his net worth. In a recent title defense against Dustin Poirier, it was reported that he earned more than $6 million. That's three times more than his last bout.
Dana White has said that Khabib has over $50 million. In an interview, he claimed that he has Conor type of money. With his endorsement, salary, and bonuses, $50 million wouldn't be impossible.
Dana White Net Worth: $500 Million
Dana White's net worth is $500 million. He started as a manager for Chuck Liddell and Tito Ortiz. He along with the Fertitta brothers bought the UFC for $2 million, and White was appointed as President.
Dana and his partners sold the UFC to WME-IMG for over $4 billion. White owned 9% at the time, so his claim was for about $360 million. He stayed on as President with a $20 million salary.
In 2019, the UFC inked a broadcasting deal with ESPN worth over $1.5 billion. This increased the company to a $7 billion valuation, and raised Dana's net worth to $500 million.
Were some of the fighters on this a surprise or pretty much expected? While you're here check out our list of the Best Kickboxers of All Time.
Sources